1. What is the most physically painful thing that has ever happened to you?



I was working at a daycare in college and we were not supposed to wear flip flops to work. I happened to wear flip flops to work on this particular day. We were out on the playground and I was playing "football" with one of my two year old boys. He threw the ball and I went to catch it...where the sand met the concrete it was slippery with flip flops. So I flew up in the air and landed right on my tail end. It was so painful! I went into the building and laid flat on my face because I was so much fun. I ended up going home early that day...and yes I hurt my pride too.



2. What would you name your next child or if you don't have any your first child?



I don't mind telling people normally, but I think I'd rather save it for now. I really don't want a lot of this name running around.



3. If you could add one feature to your car, what would you choose?



Auto-start so that I could heat or cool my car. This would be so awesome! I will for sure have it on my next car!!



4. If you named your house (or car or computer) what would you name it?



I have really only named one car I've driven and it was just a temporary drive too. I called her Lola, my low rider. She was a Lumina. I have a hard time naming objects like that so this is all I have.



5. What is your dream occupation?



I want to be a stay-at-home mom! But until I have children I absolutely love what I do. I am currently the Head of the Orphan Department for an organization that cares for 1,000 orphans in Kampala, Uganda. Once I have children that are elementary aged I think it would be awesome to own a boutique.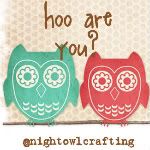 Pin It