1. Name 5 things you are grateful for:

My husband of one year!
A job that I love.
My family including the wonderful family I married into.
Great friends!
And most importantly, my Savior!


2. What is you favorite dish at Thanksgiving dinner?


My favorite thing is Deviled Eggs so I am always the one to make them now that we are married because no one in his family makes them.
3. Do you have any family traditions for Thanksgiving?

Not really. Thanksgiving hasn't been the same since my sister got married and my Grandparents died. Last year we got back from our honeymoon Thanksgiving night so that put a damper on creating new traditions.

One side of Cody's family all goes to visit his Memaw the day after Thanksgiving but we can't make it this year because we will be celebrating our Anniversary.

We will spend Thanksgiving lunch with one side of Cody's family! Cody, his dad and his brother will be running a 5K in the Turkey Trot and his sister will be running the 10K. Maybe next year the rest of us will do it too to make a fun family tradition. There was no way I was prepared for that this year!

My parents took us to lunch today for our Anniversary & Thanksgiving which was such a blessing. It will be weird to not be with them on Thanksgiving day, but today was very enjoyable!


4. Are you staying home or traveling for Thanksgiving?


We will be going to Cody's aunts but it's only 30 minutes away so it's not far.
5. What else do you do on Thanksgiving day besides eat?


I hear Cody's family watches football which makes me want to jump off a cliff. My family plays lots of games and then pulls out the Christmas decor the next morning. Not so sure what to expect from this year.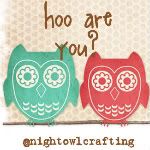 If you haven't linked up then please do so on the post below! :)
Pin It