1. Do you use an alarm clock or some device to wake you up, or do you wake up on your own?
I use my iphone to wake me up and then most importantly I use my husband. He wakes up to my alarm and then reminds me I have to get up. I am the worst about waking up!
2. If you could go on any game show, which won would you choose?
Price is Right! I've always loved it and wanted to be on it!
3. Do you prefer the weather to be hot or cold?
Can I go with neither and say I like weather in the 70s which would be Spring weather here in Texas. I hate being cold and I for sure hate the 100s we get to in the summer! ICK!
4.What color of clothing do you wear the most?
Hmm. I honestly don't know. I kind of like to change it up!!
5. What is your favorite color?



RED!!!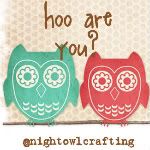 Pin It