I am looking for some great 4th of July Links for a chance to be featured on Thursday of this week! So if you have something for the 4th you better link it up!!!

How cute are these hamburger cookies
from Living My Life On Purpose?!
So impressed by these hemmed jeans from Sew Much Ado! If only I ever needed to hem my pants, but maybe my kids will be short...
Loving this woven pin board from Living in the Woods! Pretty sure I need one of these in my house somewhere. Turned out so cute!
It's your turn to shine so show me what you've got whether it be something hand-made, a recipe, a tutorial, or a giveaway!
Can't wait to see what you have to share.
Do me one favor and link back to my page with either my button or text link.
Also, go ahead and visit the 2-3 people before you and leave some comment love.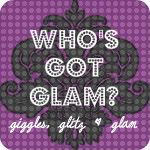 Pin It