Happy 4th of July!!!! Hope you had a wonderful 4th!



Absolutely love this green table from Living in the Woods! It's so cute!
When my table gets old I am totally repainting it, but I can't repaint it now considering how much I spent on it brand new like 3 years ago.


This summer sign from Redefining C is just too cute! Reminds me that I really need to use my Silhouette. Pretty sure it's going to get some good use here soon!

It's your turn to shine so show me what you've got whether it be something hand-made, a recipe, a tutorial, or a giveaway!
Can't wait to see what you have to share.
Do me one favor and link back to my page with either my button or text link.
Also, go ahead and visit the 2-3 people before you and leave some comment love.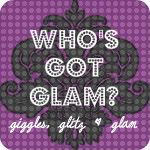 Pin It