I just love this growth chart from Creative Raisins!
We had a wall growth chart at my Grandmas house & when she moved it was so sad to have to leave that wall behind with all of our measurements. You would think we would have learned and made something for my moms wall, but we didn't. So now my moms wall holds our stats as well. I need to be sure to make something like this so we can take it off our wall and take it with us if we ever move.

These ooey goeey cinnamon buns from Life with the Hawley's has me drooling!
And I don't even like cinnamon rolls...

Can't wait to see what you have to share!
Do me one favor and link back to my page with either my button or text link.
Also, go ahead and visit the 2-3 people before you and leave some comment love.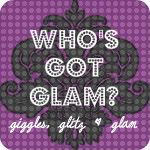 Pin It