We are home & happy to be enjoying our sweet new baby! I hope to be back featuring next week, but if I don't make it please be patient for another week. Much love!!

Can't wait to see what you have to share!

Do me one favor and link back to my page with either my button or text link.
Also, go ahead and visit the 2-3 people before you and leave some comment love.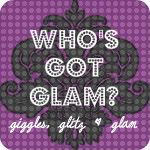 Pin It