I love this umbrella makeover from Salt Tree. Made such a simple umbrella out to be super cute! Love it!

I love the board & batten done on these nursery walls from A Glimpse Inside. So cute!
Love how cute this hanging heart from Burton Avenue turned out.
Can't wait to see what you have to share!

Do me one favor and link back to my page with either my button or text link.
Also, go ahead and visit the 2-3 people before you and leave some comment love.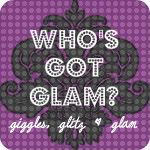 Pin It