I know Patty's day is behind us, but I love this ruffled shamrock from Polkadots on Parade. Emily had something similar, but not handmade. Turns out I could have done it myself.


Love these easter egg sidewalk chalks from Salt Tree. I'll have to make these next year when Emily is old enough.

Check out these delicious Slow Cooker BBQ Beef Sandwiches from Feeding my Temple. These look so yummy right now.


Can't wait to see what you have to share!

Do me one favor and link back to my page with either my button or text link.
Also, go ahead and visit the 2-3 people before you and leave some comment love.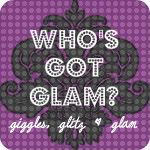 Pin It