If you haven't checked out the giveaway yet then you probably should!! Here is Day 1 & come back all week for more! Now onto our regularly scheduled program...
This could seriously be my only feature this week because all I can do is think about it & drool. Trying to regain composure to pick others was a difficult task. These delightful looking cookie dough bon bons are from By Wilma. Yep, still drooling...You should probably pin this one!


I am loving this farmhouse table & chair from over at 551 East Furniture Design. Seriously, it's so pretty. I want it. I don't have room for anything like this nor do I need it, but I want it. I can't wait to move to a new house so I can buy stuff like this (or make it).
I am sure you have heard all the talk about kale chips & so have I. So I was excited to see a kale chip recipe linked up from Natural Nesters this week. I am going to have to try these out thought I am weary...
Can't wait to see what you have to share!
Do me one favor and link back to my page with either my button or text link.
Also, go ahead and visit the 2-3 people before you and leave some comment love.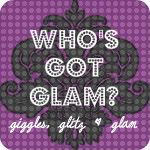 Pin It